Articles: Bird-B-Gone to offer Bird Control Training Course at the upcoming Wildlife Expo in Atlanta, GA
Bird-B-Gone to offer Bird Control Training Course at the upcoming Wildlife Expo in Atlanta, GA
Posted: Feb, 7, 2012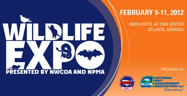 Don't miss out on the first annual Wildlife Expo put on by NPMA and NWCOA this February. Senior Bird-B-Gone trainer Rich Martin will be giving an all day Authorized Installer Training Course on the basics of bird control, Wednesday February 8th, from 8:00am to 5:00pm. Sign up HERE. Become a Bird-B-Gone Authorized Installer and receive 8 NWCOA CEU's
The all day course will train PCO's and Wildlife Technicians on everything from marketing bird control as a service, to site evaluation, choosing the correct product, installation, quoting and bidding bird jobs and more! Whether you are new to Bird Control, or need a refresher course, this is the class for you!
This invaluable course will leave attendees confident they can expand their business by offering bird control services in 2012.
Bird-B-Gone will also be leading a break out session on bird control Saturday February 11th entitled: The Big Three: Pigeons, Sparrows, Starlings. Learn about the top three pest birdsencountered in the field of bird control and the best products and methods to deter them.
From an NPMA press release about the show:
"With the slow economy, pest management companies are looking at ways to add-on services to boost their sales and expand their businesses. In response, the National Pest Management Association (NPMA) and the National Wildlife Control Operators Association (NWCOA) have partnered to deliver the 2012 Wildlife Expo, being held February 9-11 at the Omni Hotel at CNN Center in Atlanta.
This in-depth educational program will focus on providing both technical and business-related information to those who are involved in, or are considering offering, wildlife and nuisance bird management – one of the fastest growing sectors of the pest management industry."
To secure your seat for this invaluable training, please visit the official website and fill out a registration form: Sign up Here