Bird Deterrents
Bird deterrents are physical bird control products used to keep pest birds from landing, roosting or nesting in concentrated areas. Bird-B-Gone has the widest variety of effective, humane bird deterrents.
The Bird Wire System from Bird-B-Gone is a low profile bird deterrent used to keep large birds off ledges, parapet walls, rooflines, handrails and more. Bird Wire consists of a nylon-coated stainless steel wire that is suspended between a series of poles. The wire is attached to springs, when birds land on the wire; the springs make an unstable landing surface.
♦ Keep Pest Birds from Landing & Roosting
♦ 5-Year Guarantee!
♦ Affordable...Low Profile...Low Visibility
♦ Industry Leading 5-Year Guarantee
♦ #1 Bird Wire System Specified by Architects
♦ Approved for use on Federal / State Government Structures
♦ Low Maintenance
♦ Safe / Humane
The Bird Spider is made of stainless steel arms attached to a UV protected polycarbonate base. Each "arm" of the bird spider is fitted with polycarbonate tip to assist in movement and prevent scuffing. Bird spiders are offered in four different sizes: 2', 4', 6' & 8' and have several optional bases for easy removal and storage.
Bird Spiders are manufactured by Bird-B-Gone in the USA!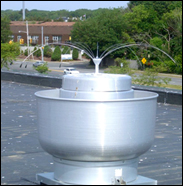 ♦ Virtually invisible!
♦ Polycarbonate tips prevent scuffing!
♦ Easy to store away for later use!
♦ No assembly required!
♦ Ideal for use on boats & marinas!
♦ Made in the USA by Bird-B-Gone!
♦ Optionalbases make the Bird Spider adaptable & versatile!
♦ Available in 8', 6', 4' & 2' diameters!
Bird Slope is an anti-perching, anti-roosting, deterrent that is effective against all types of birds. Each section of Bird Slope is 4' long, 7" wide, and is sold 48 feet per box. The slope is made of a UV protected outdoor grade PVC and can be glued down to most surfaces.
♦ Effective for all bird species!
♦ U.V. protected PVC - sun & weather resistant!
♦ Rigid one piece construction...non-conductive!
♦ Unique slope extender available for ledges up to 10" wide!
♦ Each piece is 4' long by 7" wide!
♦ Easy to install extenders for maximum protection!
♦ Longest Guarantee - 2 years!
♦ Manufactured by Bird-B-Gone in the USA!
Transparent bird gel bird deterrent is a sticky repellent used to prevent birds from landing on horizontal surfaces.
Bird Gel is applied to areas where birds are landing; birds will not like the sticky sensation on their feet and will move on to a more comfortable spot.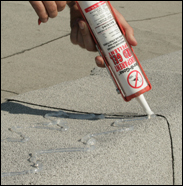 Transparent Bird Gel is effective for small and large pest birds. (Bird Gel should not be used for protected bird species)
♦ Pigeons
♦ Starlings
Bird-Off Gel bird deterrent is the original and first bio repellent gel. It is used to prevent pigeons and other large birds from roosting and congregating in unwanted areas. Unlike other bird repellent gels which are made from polybutene, Bird-Off Gel is an oil base bird repellent gel. It's nontoxic and doesn't harm the bird, even if the birds come in contact with Bird-Off Gel they can still fly or walk. They will not be trapped on the treated surface.