Description
Features
Details
Where to Use
Installation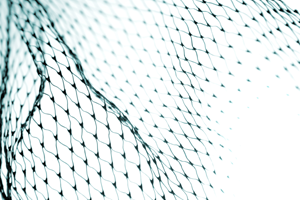 Ultra Net Bird Netting is light-weight plastic mesh net used to temporarily protect fruit trees, blueberry bushes, gardens, vineyards, eaves and other areas from pest birds.
Ultra Net is a low cost, low profile solution used as a physical barrier to humanely block birds from unwanted areas.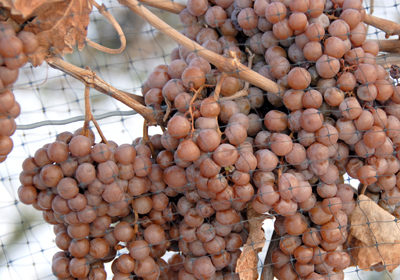 ♦ Durable, long lasting U.V. protected polypropylene bird netting.
♦ Virtually Invisible
♦ Made from FDA sanctioned resin
♦ Strong / Lightweight
♦ Long Lasting (UV Stabilized)
♦ Available in Bulk Rolls or Piece Sizes
♦ 1 year guarantee
Available in a variety of sizes
The Bird-B-Gone Difference:
We manufacture our products in the United States ensuring they meet the highest standard of quality in the industry. All products go through an extensive quality control process before they leave our warehouse. We stand behind the quality of our products and encourage customers to compare our products with competitors' in order to see the Bird-B-Gone difference!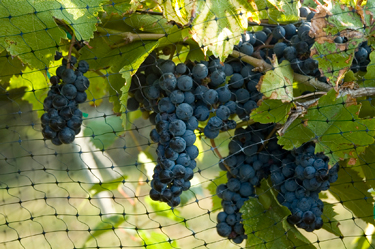 Ultra Net Garden Bird Netting is lightweight bird netting made from durable, U.V. protected polypropylene. The plastic mesh netting comes in three different mesh sizes: ¾", ½", and ¼" and a variety of cuts to match the area being treated.
Ultra Net is available in bulk sizes, is lightweight and easy to work with.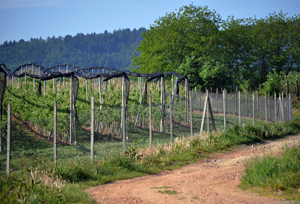 Garden Bird Netting is a physical bird deterrent that can be used in a variety of settings including:
♦

Fruit trees

♦

Vegetable gardens

♦

Blueberry bushes

♦

Grape vines

♦

Eaves

♦

Barns

♦

Balconies

♦

Garages

♦

Sheds
Effective For:
All bird species!
Installation:
Installation of Ultra Net Bird Netting will depend upon it's intended use. For fruit trees, vegetable gardens, blueberry bushes and grape vines it is recommended that the netting be suspended over the plants to ensure that birds cannot reach the fruit through the netting.
Fruit Trees:
Measure the circumference of the tree and cut the net accordingly. Make sure you cut at least 1 foot extra. The netting can be secured with twine, zip ties, or hog rings.
Blueberry Bushes & Grape Vines:
It is recommended that the netting be suspended over the bushes or vines, by at least 6 inches. This will prevent birds from sitting on the net and eating fruit beyond the mesh. Many people will suspend the netting from a series of poles placed around the perimeter.
Vegetable Gardens:
Wrap individual plants or suspend netting around entire garden area for protection.
Eaves / Open Spaces:
Ultra net is a lightweight plastic mesh that is meant for temporary use. To install netting to keep birds out of eaves or open spaces, many people will use the ultra net clips. Others will use a staple gun to secure the netting around the perimeter.
If you have questions on installing this or any other Bird-B-Gone product, please call us at 1-800-392-6915 or email nobirds@birdbgone.com.