Description
Details
Features
Where to Use
Installation
Specifications
Video
Heavy Duty Bird Netting is a heavy duty polyethylene bird net used to block birds from entering unwanted areas. The Bird Netting is made from a U.V. stabilized mesh and is available in stock sizes and custom cuts. This 3/4" bird net can cover an area of 625 square feet. Bird Net 2000.
♦ Has the longest guarantee on the market - 10-years for black netting, 3-years for stone and white netting!
♦ Meets ISO 1806 & 9001 Protocol Mesh Test.
♦ 3/4" bird net is effective for all birds!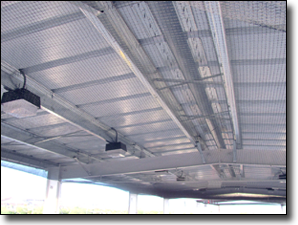 Bird Net 2000 is made from a U.V. stabilized polyethylene mesh and is available in various stock sizes and custom cuts up to 200 feet in length or width. There are three different mesh sizes to choose from to match the species of pest bird: 2" mesh for seagulls or larger birds, 1 1/8" mesh for starlings and pigeons, and ¾" mesh for all birds. Bird Net 2000 comes in Black, Stone or White.
Bird-B-Gone also offers a complete line of bird net hardware for professional installation.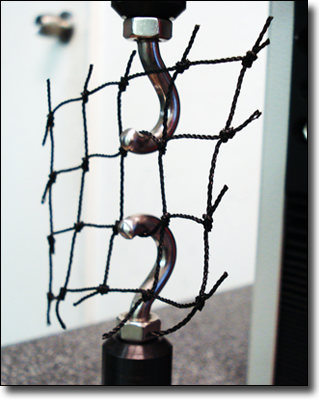 ♦ Affordable...the Strongest Bird Netting at THE LOWEST PRICE!
♦ Industry leading 10-Year Guarantee!
♦ #1 Specified by Architects!
♦ ISO 1806 Protocol Mesh Tested!
♦ U.V. Stabilized - Rot Proof - Water Proof!
♦ Flame Resistant - 250 Degree Melt Point!
♦ "Sub-Zero" Stable...Non-Conductive!
♦ Stock Sizes and Custom nets up to 200 feet in length or width!
♦ Virtually invisible – available in 3 colors to blend in with the area of installation!
♦ Each Net is thoroughly inspected, tagged and signed before leaving our warehouse!
♦ Custom cuts available for same day shipping!
♦ Independent Strength Tested!
The Bird-B-Gone Difference:
We manufacture our products in the United States ensuring they meet the highest standard of quality in the industry. All products go through an extensive quality control process before they leave our warehouse.
Bird-B-Gone is the only bird control company that quality tests each piece of netting before it ships. We test our nettings mesh strength using an ISO 1806 protocol.
We stand behind the quality of our products and encourage customers to compare our products with competitors' in order to see the Bird-B-Gone difference!
Bird Net 2000 professional grade Bird Netting can be installed in commercial, industrial, and residential areas including:
♦ Courtyards
♦ Eaves
♦ Canopies
♦ Signs
♦ Warehouses
♦ Garages
♦ Airplane hangars
♦ Rooftops
♦ Factories
♦ Bridges
Effective For:
All bird species!
Heavy Duty Bird Netting is most effective when installed properly. Improper installation can lead to sagging or drooping of the net, leading to gaps that birds can get in through.
We recommend that a cable be set up around the perimeter of the area being netted off, and the net attached to this cable. Bird-B-Gone offers a complete line of hardware to accommodate any netting job.
Installation Instructions (PDF)
If you have questions on installing this or any other Bird-B-Gone product, please call us at 1-800-392-6915 or email nobirds@birdbgone.com.
For architectural specifications please visit the links below.
Specifications (PDF)