Property Management
How Birds Affect the Industry
Property managers are often responsible for the upkeep of a property and the happiness of its tenants. If a property they are responsible for is plagued with birds, they may have trouble finding tenants or dealing with tenant complaints.
Whether commercial or residential, birds can be a nuisance to tenants and the management company alike. The management company may be liable if a bird problem is reported, not acted upon, and causes some sort of harm to the tenants. For example, if there is a slip and fall due to bird droppings or bird droppings cause illness, the management company may be at risk of fines, fees or litigation.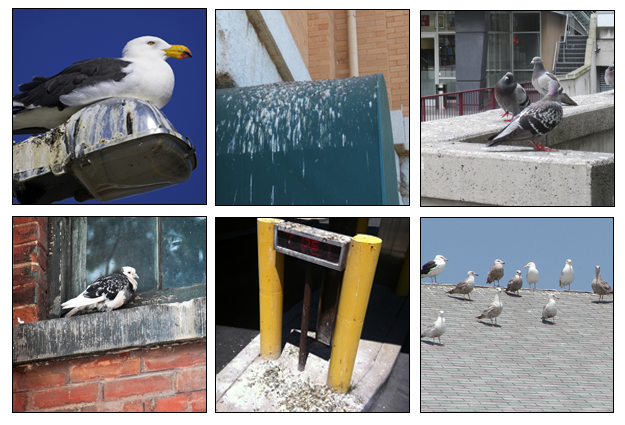 Common areas birds pose a problem:
♦

Rooftops


♦

HVAC units


♦

Ledges


♦

Window Sills


♦

Light Posts


♦

Entryways


♦

Canopies


♦

Parapet Walls


♦

Walkways


♦

Signage


♦

Eaves


♦

Semi Enclosed Areas
Suggested Products
♦

Bird Netting

Used to block birds from unwanted areas, can be used around trees, bushes and vines

♦

Electric Track Bird Abatement – Bird Jolt Flat Track and Shock Track

Low profile deterrent ideal for areas where aesthetics are a concern




♦

Bird Spikes

Physical bird deterrent used to humanely prevent birds from landing




♦

BBG AAFS

An advanced bird dispersal hazing system
♦

Bird Wire

Post and Wire system that prevents birds from landing by creating an unstable landing area
♦

Bird Slope

Angled deterrent that blocks birds from landing or nesting on ledges
Every bird problem is different; the appropriate bird deterrents are chosen based on the bird species, area where they are posing a problem and whether or not the birds are nesting. If you are unsure about which product would work best for your specific situation, please call our bird control engineers at 1-800-392-6915 or email nobirds@birdbgone.com. We also work with a network of authorized installers, call today for a trained bird control professional in your area.
Our team has over 80 years of combined experience in the field of bird control and can help with choosing the correct product to proper installation and cleanup.