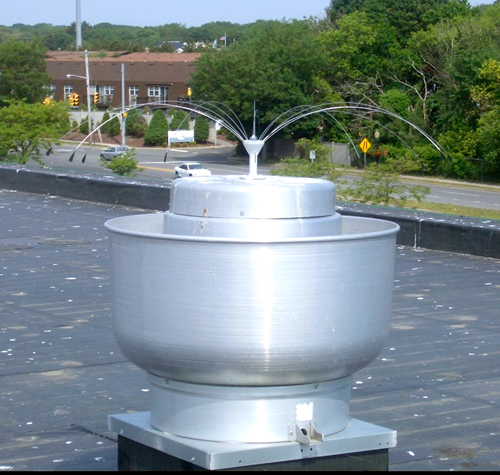 Bird Spiders® 360° are stand alone physical bird deterrents used to scare large birds from concentrated areas.
The Bird Spiders' "arms" bounce and sway in the wind, creating a visual distraction zone, birds will not want to come near the area being treated.
Features:
Available in four sizes: 2 , 4' , 6' and 8' !
No assembly required - Easy to install, easy to store.
Variety of mounting options available!
Locking Mechanism ensures the unit will not blow away in high winds!
Humane, will not harm birds!
Virtually invisible and maintenance free.
Ideal for a variety of applications including shopping centers, parking lot lights, signs, electrical equipment, rooftops, boats and more!
No-tangle "Scuff Free" tips protect surfaces and help arms bounce and move with the breeze.
The Bird Spider 360° is made of stainless steel arms attached to a UV protected polycarbonate base. Each "arm" of the bird spider is fitted with polycarbonate tip to assist in movement and prevent scuffing. A Locking mechanism keeps Bird Spider 360° attached to base while spinning. Bird spiders are offered in four different sizes: 2', 4', 6' & 8' and have different portable bases for easy removal and storage.
Bird Spiders are manufactured by Bird-B-Gone in the USA!
The Bird Spider is ideal for use in many settings:
♦ Boats / Boat Covers and Canvases
♦ Docks
♦ Biminis
♦ Light posts
♦ Air conditioner units
♦ Skylights
♦ Dock pilings
♦ Signs
♦ Rooftops
Effective For:
Bird Spiders are effective for large pest birds, and are not recommended for small birds, or for use in areas where birds have been nesting
♦ Pigeons
♦ Crows
♦ Gulls
♦ Cormorants
♦ Raptors