Rich Martin Installation Expert
Rich Martin has been a member of the pest control industry for the past 20 years. In this time he has cultivated his skills as a first-rate trainer, presenter and expert in all things bird control. Rich has taught over 200 Bird-B-Gone University training courses and travels the US giving bird control presentations. He specializes in difficult pest bird infestations and has extensive experience traveling to job sites as a consultant. Rich has been with Bird-B-Gone for 10 years.
Call Rich to help with your bird control problems!
(800) 392-6915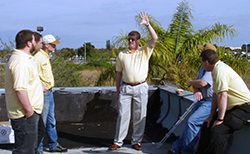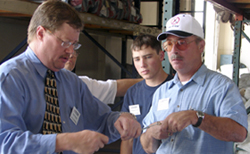 Rich will come to your job site and train and advise on-site while you get the job done. He will also bring Bird B Gone University to your company to train your crew on the principles of bird control installations. To ask Rich for help, simply fill out the form below!