Become an Authorized Installer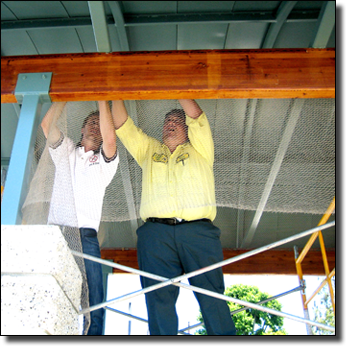 As an Authorized Bird-B-Gone Installer you will be working with the highest quality bird control products on the market and receive extensive customer support and training.

Our goal is to train customers so they have the confidence to go out and tackle even the most difficult bird jobs. Our training helps our customers avoid costly mistakes and creates predictable success.

Authorized installers attend our free all day training course on the basics of bird control – Bird-B-Gone University - and receive a certificate of completion. We also provide free marketing and training materials.

Offering bird control services is a lucrative way to add extra dollars to your bottom line. The Bird-B-Gone authorized installer program is a great way to boost your bird control business.

For More Information on how to become an authorized installer call us at (800) 392-6915 or fill in the form to the right.