World Pest Day June 6th, 2019
Help us Celebrate World Pest Day!
World Pest Day is June 6th, 2019 this year. Here at Bird B Gone, we want to help spread awareness of the importance of pest control. This industry has a significant role to play in protecting your business, health, food, and the environment.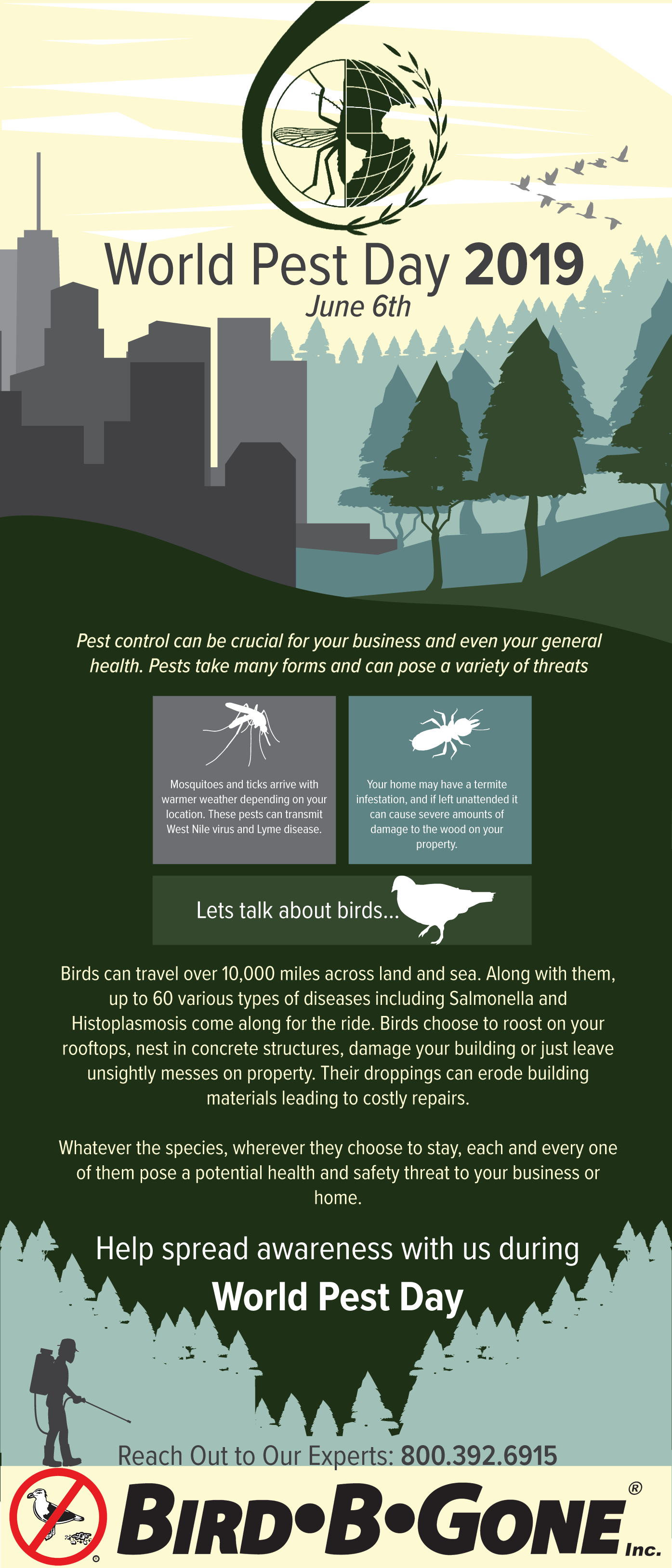 for more information visit: https://www.pestworld.org/world-pest-day/ or reach out to one of our experts here at Bird B Gone.