Indiana Bird Control
Getting Rid of Pest Birds in Indiana
The Hoosier State has a diverse set of pest bird problems. Indiana crows in downtown Bloomington are loud and disgusting, leaving bird droppings on handrails, signs, fences and barriers near the Monroe County Courthouse. The city's public health manager says the droppings are the worst he's seen in the downtown area.
Pigeons, the most common nuisance birds in Indianapolis and southeast Indiana, leave messy roosts that plague many commercial buildings throughout the state.
Indiana also has problems with grackles, which are frequently seen feeding in fields, lawns and golf courses. Grackles consume or destroy farm crops, such as citrus, tomatoes, watermelons, cabbage, lettuce, grain, corn, peaches, figs and cantaloupes.
Finally, Indiana is home to a large population of turkey vultures. These large birds commonly roost in commercial areas and on utility structures and communication towers, leaving behind droppings and regurgitations that can damage expensive equipment.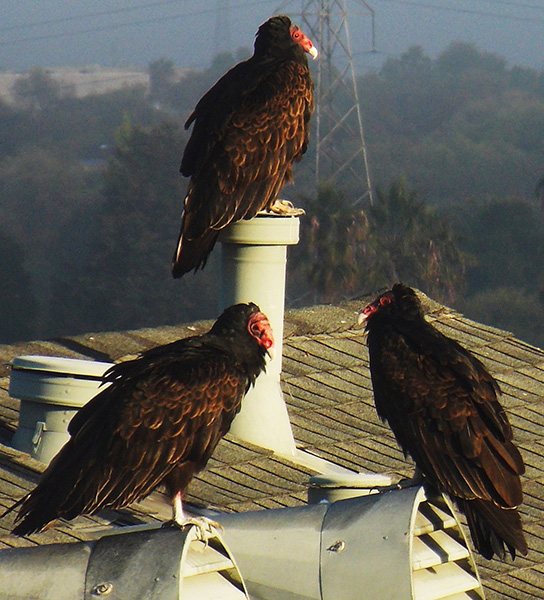 Here's what the bird control experts at Bird B Gone recommend to solve Indiana's bird problems:
For Crows
Ideal for deterring as many as 22 different species of birds, Bird B Gone's Solar Bird Chase Super Sonic broadcasts distress and predator calls that intimidate birds.
For Pigeons
Bird B Gone's Stainless Steel Bird Spike won't allow birds to land. Available in 1-, 3-, 5- and 8-inch splay widths, the spiked strips provide increasingly wider areas of protection.
For Grackles
The Bird-Hazing System releases a light
haze of EcoBird 4.0. Made with Methyl Anthranilate, a non-toxic, EPA approved food-grade ingredient irritates a bird's mucous membranes, forcing them to leave.
For Turkey Vultures
Stainless Steel Mega Spikes won't allow these large birds to land. The 7-inch tall spikes are embedded into a UV-protected polycarbonate base. Also effective are Polycarbonate Bird Spikes, especially around electrical or communications towers, as these spikes are non-conductive.
Bird-B-Gone offers the largest network of authorized bird control installers in the Nation. We have installers in every state that have been trained on all aspects of bird control, from bird behavior to which products to use for your particular bird problem. Bird B Gone Authorized Product Installers have successfully completed our rigorous training at Bird B Gone University and are certified to install our professional grade bird deterrents.
Need an installer? Call us today for a bird control product installer in your area
(800) 392-6915