New Hampshire Bird Control
Effective Pest Bird Control in New Hampshire
The Granite State has a number of issues with pest birds. Drawn to the area's landfills, thousands of seagulls often create sanitation problems in Concord and Manchester. In Manchester, gulls fly from garbage dumps to defecate in a reservoir used for drinking water. The Federal Fish and Wildlife Service has been asked to look into the problem.
A Community School in Portsmouth, Hampshire recently had hundreds of scavenging gulls on their playgrounds and sports field. Children dropping food during lunch and recess drew the gulls, creating a health and safety issue. In fact, seagull droppingswere landing on children and staff, and splattering on staff vehicles.
Portsmouth City Council's environment department fears a pigeon population explosion. Parts of the city are regularly inundated with pigeons, particularly in Fratton, and seagulls, in Southsea, Old Portsmouth and across the city. The numbers of these birds appear to be growing, creating a nuisance as their droppings can spread disease and leave a mess. The council ruled out culling, adding that these birds don't belong in cities and that both gulls and pigeons are scavengers.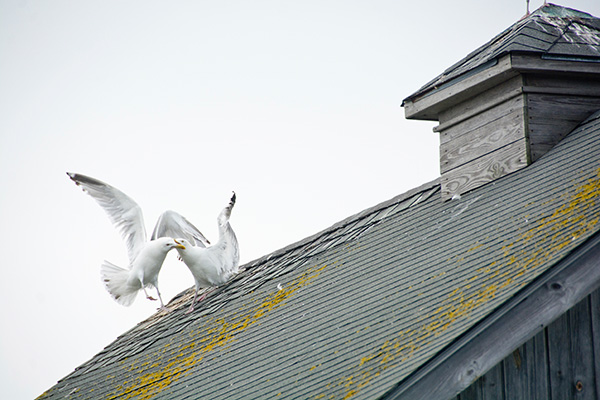 Here's what the bird control experts at Bird B Gone recommend to solveNew Hampshire's bird problems:
For Gulls
The Agrilaser® uses advanced, patented optical laser-beam technology to harmlessly repel gulls over great distances—up to 2,000 meters. The handheld device is silent and portable. Much like an approaching car, birds perceive the green laser beam as a rapidly approaching physical threat, so they flee the area.
For Pigeons
Stainless Steel Bird Spikes won't allow birds to land. Available in 1-, 3-, 5- and 8-inch splay widths, the spiked strips provide increasingly wider areas of protection. Made in the USA, these spikes come with a 10-year guarantee.
Bird-B-Gone offers the largest network of authorized bird control installers in the Nation. We have installers in every state that have been trained on all aspects of bird control, from bird behavior to which products to use for your particular bird problem. Bird B Gone Authorized Product Installers have successfully completed our rigorous training at Bird B Gone University and are certified to install our professional grade bird deterrents.
Need an installer? Call us today for a bird control product installer in your area
(800) 392-6915