Ohio Bird Control
Addressing Ohio's Pest Bird Problems
The Buckeye State has a number of pest bird problems.
Nearly 50,000 crows recently descended on Springfield, making a mess, and forcing business owners to spend thousands of dollars to clean up the droppings. According to the Ohio Department of Natural Resources, this has become an ongoing problem. The Department has confirmed that crows have been roosting in Springfield for several decades now. Worse yet, the annoying birds have moved into the downtown area over the last four years. Experts note that increased urbanization has drawn crows to the food and shelter of Springfield, since they have lost much of their natural habitat.
Sparrows, finches and swallows are nesting around retail box stores like Wal-Mart and Target, as well as industrial buildings, factories and feedlots. Thesebirds contaminate food production facilities and create unsightly conditions in retail stores. Large sparrow flocks have also damaged crops. Sparrows and their droppings can present a health hazard to people, pets and livestock. Many diseases can be transferred from sparrow droppings, including histoplasmosis, cryptococcosis, toxoplasmosis and encephalitis.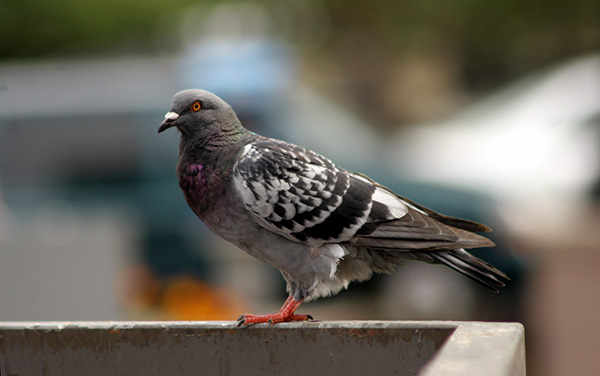 Here's what the bird control experts at Bird B Gone recommend to solve Ohio's bird problems:
For Invading Crows
Stainless Steel Bird Spikes won't allow these birds to land. Available in 1-, 3-, 5- and 8-inch splay widths, the spiked strips provide increasingly wider areas of protection for rooftops, parapet walls and other commercial areas.
For Sparrows, Finches & Swallows
The Solar Bird Chase Super Sonic protects large outdoor areas from pest birds. The device broadcasts distress and predator calls that intimidate as many as 22 different kinds of birds. And unlike ultrasonic devices, the Bird Chase device emits sounds birds can actually hear.
Bird-B-Gone offers the largest network of authorized bird control installers in the Nation. We have installers in every state that have been trained on all aspects of bird control, from bird behavior to which products to use for your particular bird problem. Bird B Gone Authorized Product Installers have successfully completed our rigorous training at Bird B Gone University and are certified to install our professional grade bird deterrents.
Need an installer? Call us today for a bird control product installer in your area
(800) 392-6915