Bird Slope is a physical bird deterrent used to block birds from landing or nesting on open ledges.

Bird Slope's unique angled design makes it impossible for birds to land or nest in 90° areas such as ledges or eaves. Bird Slope is effective for small and large birds.
Product Features:
Ideal for Ledges, Eaves, Beams and other 90 Degree Areas where Pest Birds are Nesting & Roosting!
Effective for all bird species!
U.V. Protected PVC - Sun & Weather Resistant!
Rigid One Piece Construction...Non-Conductive!
Unique slope extender available for ledges up to 10" wide!
Each piece is 4' long by 7" wide!
Easy to Install Extenders for Maximum Protection!
Longest Guarantee - 2 years!
Manufactured by Bird-B-Gone in the USA!
Introduction to Bird Slope Video:
Installation Instructions (pdf)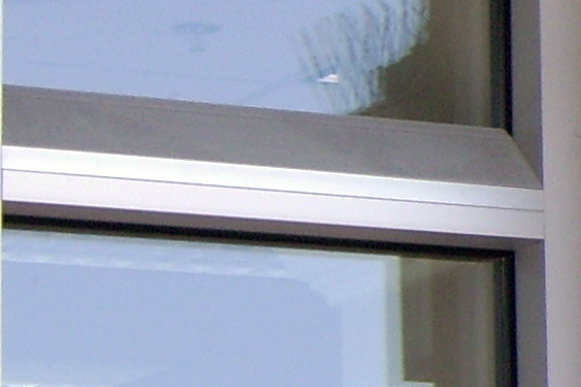 Bird Slope comes in 4 foot sections, and covers ledges up to 7" wide. Bird Slope extenders can be attached to the top of the slope to cover ledges up to 10" wide.
The base of the slope is 2 ¾" wide, and can be glued down with an outdoor polyurethane adhesive. There are mounting clips available for vertical installation on the sides of buildings. For the complete installation guide, please click on the link above.
For architectural specifications or CAD details please visit the links below.


Specifications (PDF)


CAD Details (PDF)


Installing Bird Slope Video:
If you have questions on installing this or any other Bird-B-Gone product, please call us at 1-800-392-6915 or email nobirds@birdbgone.com.